Ice Free Conveyor® Belt Anti-icer (DEGPG)
Conveyor belt anti-icer and deicer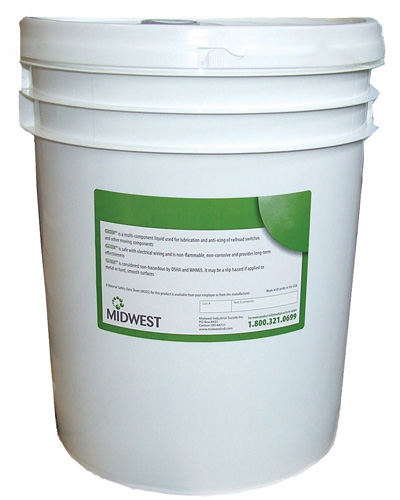 Ice Free Conveyor® Belt Anti-icer (DEGPG)
Conveyor belt anti-icer and deicer
Ice Free Conveyor is the only conveyor belt anti-icer and deicer formulated with special ingredients to produce belt cover friction so belts will carry coal when "hard as a board." Ice Free Conveyor helps to stop backslides that are the result of belt hardening that starts at 20ºF and gets worse as the temperature falls. Ice Free Conveyor sprayed lightly, produces a surface that will carry coal; other materials do not. It outlast all other by keeping your conveyors working down to -70ºF.
Ice Free Conveyor® is formulated to outlast all other materials because its powerful active ingredient combats everything that conveying systems are subjected to by nature and the coal handling process.
Ice Free Conveyor® is a de-icing agent that enables you to operate when other methods stop working.
ICE FREE CONVEYOR®:
Instantly strips existing ice glaze and frost from top and bottom cover
Prevents ice and fines build-up on idlers and pulleys
Stops coal slides
Creates a cover friction
Prevents coal slides in their tracks
Coal Conveyor Belt Deicer