Track & Switch Brooms Without Chisel Point
Track & Switch Brooms Without Chisel Point
Product Code: FG-BRM0-01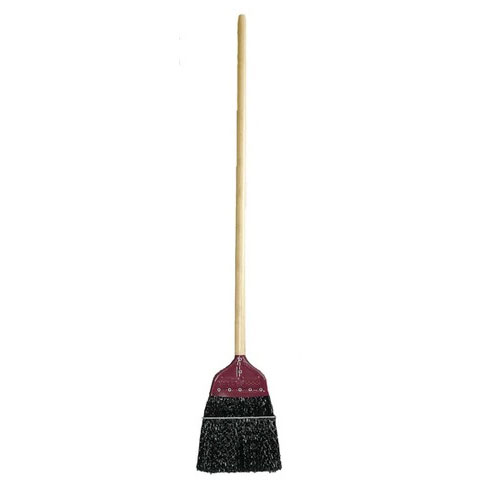 Track & Switch Brooms Without Chisel Point
Track & Switch Brooms Without Chisel Point
Product Code: FG-BRM0-01
TRACK AND SWITCH BROOMS - POLYPROPYLENE BRISTLES WITHOUT CHISEL POINT (Box of 12)
Metal Caps: Modern presses assemble caps under tons of pressure to take the hammering required of the broom in service. Bakedfinish, inside and out, prevents rust. No loose handles, no fiberfall-out or crude appearance.
Bonding: No fiber fall out! Polypropylene fibers are heat-fused by a new process into one integral unit. Fiber unit is locked in place into caps by steel, zinc-plated rivets.
Band and "C" Hooks: Stiff sweeping action is produced bygalvanized wire band clinched securely in place with "C" hooks.
Handle and Protector: Steel sleeve protects straight-grained, quality ash hardwood handle against abrasion and handle wear. Extended service life reduces track maintenance costs because sleeve, fibers and cap are riveted into one rugged unit.
Fiber: Polypropylene resists acids, alkalis, oils and most chemicals. Will not become brittle in temperatures down to -70°F (-56.6°C). Performs perfectly in temperatures up to 225°F (107°C).
Ice Chopper: Drop-forged and hardened steel chisel with sharp ground edge. Tang rounded to prevent splitting and spread shock of impact. Flashing on tang prevents rotation, sets chisel firmly in handle. Tapered steel ferrule eliminates protrusion that may damage track equipment.