Glidex
Glidex® Switch Lubricant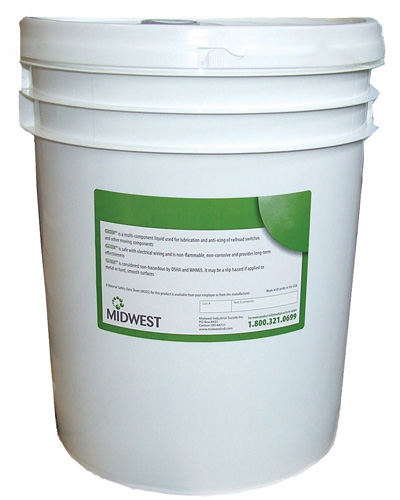 Glidex
Glidex® Switch Lubricant
Glidex is a specially formulated synthetic lubrication that is quite fluid, yet remains in place once it becomes "static". This "flowability" enables Glidex to be easily applied by brushing, pouring, or spraying with a handsprayer. It withstands the elements, resists wash-off, won't pack and harden, will not stain surrounding surface areas and does not attract dirt and sand.
Glidex provides an adherent barrier that will keep metal components continuously lubricated and offer protection against mild ice formation. Dust and dirt will not build-up onto the treated areas and it will not "harden" with age. Ideal protection during wet weather or in inherently wet locations.
Glidex MC is non-flammable, non-corrosive, safe to use and provides long-term effectiveness. Glidex MC is not water soluble and therefore cannot be washed away by rainfall or melting snow and will not stain surrounding surface areas.